HELLO
I AM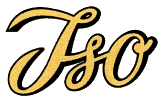 MODEL: F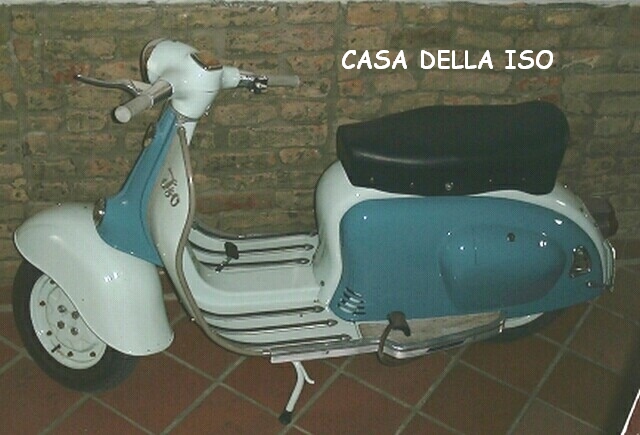 ISO
model: F
"DIVA"
Constructed from 1959 to the 1962 motor two times a piston rolled 150cc, race are of new concezzione ISO a cylinder and bore 57/57, four marce to the handle-bar, carburetor DELL'ORTO, posizionato on the left of the motor, the maximum power 6,5 cv, the maximum regimen turns 5200, the maximum speed km/h 80, pneumati 10/3,50 to us weight 100 KG. ability to tank 5,4+0,7 reserves.
This model is similar in the front part the Vespa and in the posterior part the Lambretta, but its bicolored paint job renders it only.
The base coloration is always a white man cream bound together to the rose salmone, the blue, the green, the gray, the blue and the red one.
Two are the versions produced before 150cc. with external cables.
The second one 150cc. with covered cables. Call "Diva" comes in fact more is known is the name of the scooter in Spain.
To half of the Years the Fifty demands for the scooter, that they had rendered the Iso famous, began are made less favorable and therefore it was decided in 1957 to renew it launch a new model with the auto body and the motor completely redesigns to you.
Its modern line turned out but less it originates them of the previous model in how much introduced many stilistici elements inspires you to other famous ones scooter.
It will obtain succeeded bonds of sale in Spain, England and South America.