HELLO
I AM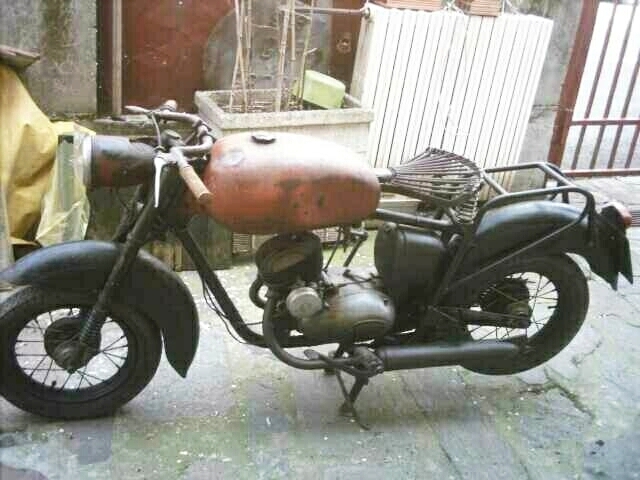 ISOTHERMOS
model:
ISOMOTO
THIRD SERIES
Constructed from 1952 to the 1954 motor usual ISO two times a cylinder two pistons rolled 125 cc., race and bore 55/38, three marce final transmission to chain carburetor Dell'Orto, place on the left of the motor, the maximum power 7 cv., the maximum regimen turns 5200, the maximum speed km/h 82, pneumati 12/3,00 circles to us 12x13/4 "20 beams weight 70 kg.
In the photos you notice the characteristic tank with lateral embrasures for the legs have been produced with the characteristic tank to drop of before and the second series, this last one but characterized from a sturdier posterior Rack.
All and the three produced series will have in common the posterior suspension to oscillating staple not directly visible. You open them 1950: it is introduced the ISOmoto 125 with motor 2 times to sdoppiato cylinder.
It has therefore the same motor of the ISOscooter and wheels from 3.00 interchanging 12": in fact, parading the hinges simply, the tamburi lateral of the brakes they remain fixed to the staples.
In the model in photo the color is not originates them like the handle-bar.