HELLO
I AM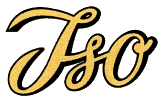 MODEL: SPORT

ISO model: SPORT
Constructed from 1953 to the 1957 motor two times usual ISO a cylinder two pistons, cylinder rolled 125 cc, race and four bore 55/37,6 marce final transmission to chain carburetor Dell'Orto, posizionato on the left of the motor, the maximum power 7,8 cv, the maximum regimen turns 6000, the maximum speed km/h 105, pneumati 19/2,50 to us, weight 82 kg.
This model to some particularitities the characteristic collector-expansions of futuristic shape, the cylinder in aluminum with chromium plated canes, the staples could be Simp or Palomar.
The colorations all red one, black chassis and red tank, or chassis gray and tank white man.
The model in photo has the staple Palomar Agrati is complete and originates them.